Lollapalooza Berlin 2023
Lollapalooza Berlin is back with some exciting artists for the 2023 festival in the German capital at the beginning of September.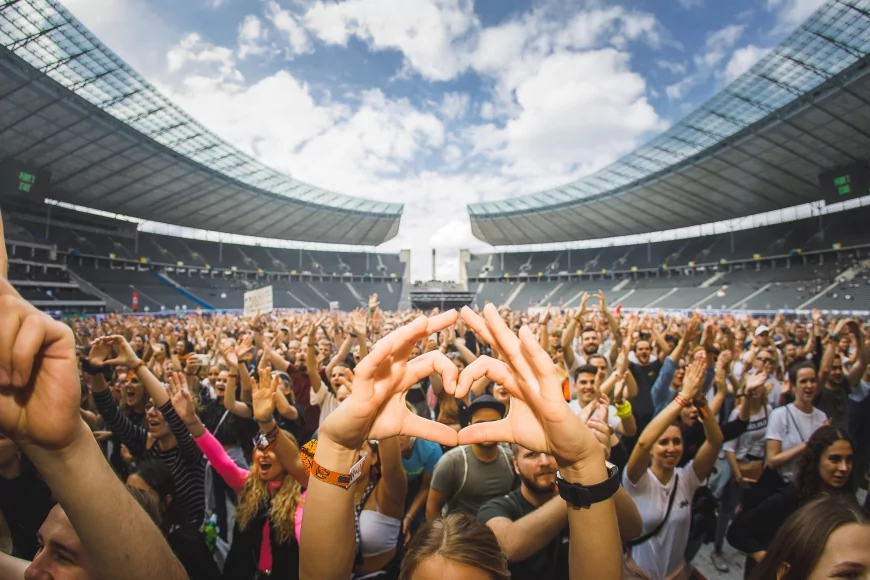 PHOTO BY STEPHAN FLAD/LOLLAPALOOZA
Since its inception in 1991, Lollapalooza has continued to grow from its U.S.-based festival circuit to additional cities in countries across the globe. As the first European city to host Lollapalooza outside of the U.S., Berlin entered the Lollapalooza festival tour in 2015 and has grown to over 70,000 attendees.
The secret to one of the most established and prestigious festival brands and its Berlin offshoot is its unique program and diversity. As soon as you arrive on the festival grounds, visitors of all ages become part of a unique festival experience in the international event circuit.
In terms of festival experience and entertainment, Lollapalooza sets new standards and creates moments that last: there's the open-air gallery full of art and installations; Kidzapalooza, a festival for kids within the festival; the environmentally sustainable Grüne Kiez; and plenty of street theatre, artistry, and acrobatics at Lolla Fun Fair. Incredible food, wine bars, and a bag of surprises on top turned this festival into one of the country's ultimate cultural highlights.
When 9-10th of September 2023
Where Olympiastadion Berlin, Olympischer Platz 3, 14053 Berlin, Germany
Lineup
Mumford & Sons / Imagine Dragons / Macklemore / Jason Derulo / David Guetta / Ava Max / The Blaze / Sdp / Sam Fender / Alligatoah / Zara Larsson / Aurora / Ayliva / Alexander Marcus / W&W / Vini Vici / Meute / Mimi Webb / Lauren Spencer Smith / Cobra Man / Lilly Palmer / Yendry / Moonchild Sanelly / Weird Crimes (Live) / High Vis / Ski Aggu / Moncrieff / Domiziana / Kc Lights / Graf Fidi / Denise Chaila / Meet Me At The Altar / Liz / Jesse Jo Stark / Josi / Futurebae / Alina Pash / Teven / Chase Atlantic / Lost Frequencies / Kshmr / B.I / Bilderbuch / Mother Mother / Ajr / Danny Avila / Only The Poets / Lovejoy / Lina / Öwnboss / Talk / Lune / Luvre47 / Pretty Pink /  Eee Gee / Bellah / Baby B3ns / Anais / Rua / Wa22ermann / Pantha / Marie Bothmer / Julie Pavon / Maryam.Fyi