Rhythm Passage EP by Red Axes
Red Axes return to Phantasy Sound this month with the release of the three-track Rhythm Passage EP.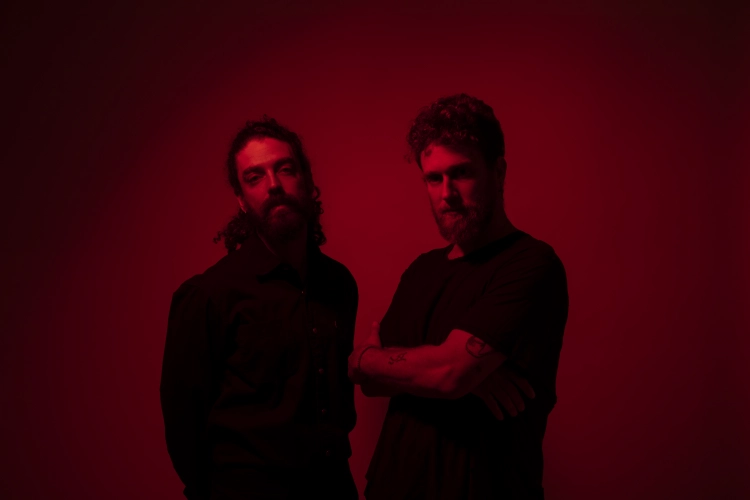 Photo by Phantasy Sound
Red Axes continue their long-term dancefloor relationship with Phantasy Sound and boldly embark down the "Rhythm Passage", another triple-hitter of charismatic, out-there club music delivered only as they can.
Beginning with the title track, "Rhythm Passage" all but guarantees slowly escalating madness in disco spaces both vast and discreet. Weaponizing hypnotic percussion, dusty samples from rave eras gone by, and all manner of classic Axes studio trickery, this seductive banger slowly, shrewdly unveils a visceral synth-pop melody that touches the heavens, before being quickly absorbed back into the bowels of the club.
In the hands of Red Axes, even a relative DJ tool is a cosmic journey, as demonstrated on the escalating "Oh My Arp", which finds a collection of the finest analog musical machinery in electronic music conspiring to fry synapses, with traditional Tel Aviv musicality unexpectedly emerging from deep in the mix.
Finally, "20Min" sees the pair turn their attention to both percussive control and their penchant for suspense, using relatively minimal elements to conjure a liquified roller full of dense, subtle drum play and distinctly psychedelic touches.
Red Axes - Rhythm Passage EP
Release Date August 2022
Label Phantasy Sound
Tracklist
A1. Rhythm Passage
B1. Oh My Arp
B2. 20Min