Iceland Airwaves 2023
The winter of 2023 heats up in Reykjavik, where festivalgoers spend days taking in the island's wonders and nights at the top clubs in the country.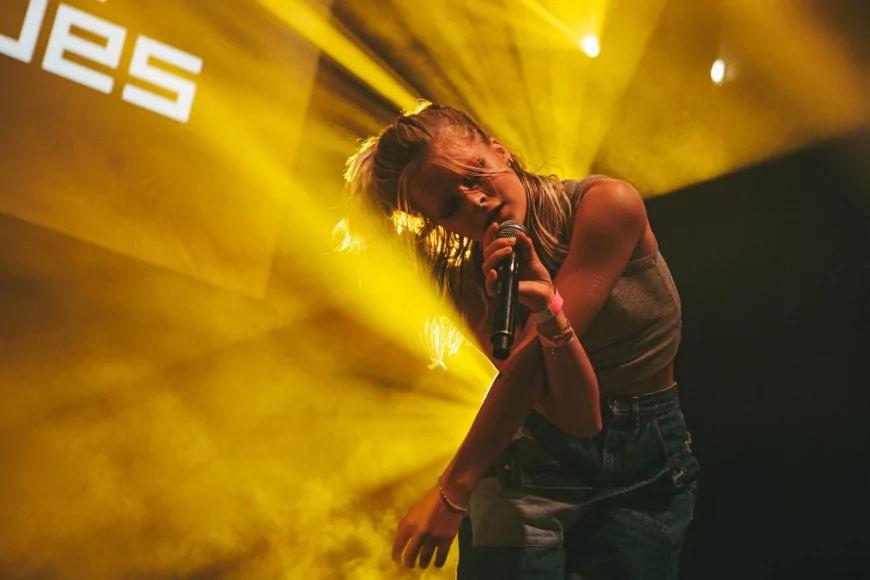 Photo by Alexander Matukhno/Iceland Airwaves
Iceland Airwaves remains a solid bet for a cold weather festival, from hipster indie acts to geysers to after-parties.
Iceland Airwaves has come a long way since its inception in an airplane hangar at Reykjavík Airport. Nowadays, the festival is regarded as the biggest celebration of music in Iceland and boasts an unrivaled line-up of established and up-and-coming artists.
Airwaves-goers can expect to soak up the festival atmosphere in some of the city's most unique venues, from concerts in tiny record stores and art museums to cool bars and beautiful churches. And it's not just about the music; there will be plenty of opportunities to indulge in yummy Icelandic cuisine, sample the local beer, make new friends, relax in the hot pools, and marvel at the aurora borealis.
There's a reason music lovers flock to Reykjavík from all over the world, so come and join them for two days of festival magic in November 2023.
When 2nd-4th of November 2023
Where Harpa Concert and Conference Hall, Austurbakki 2, 101, Reykjavik, Iceland
Lineup
Andy Shauf / Anjimile / Anna Gréta / Arny Margret / Ásdís / Ash Olsen / Axel Flóvent / Balming Tiger / Blondshell / Bombay Bicycle Club / Caleb Kunle / Cassia / Celebs / Clubdub / Cyber / Daði Freyr / Daniil / Domi And Jd Beck / Donkey Kid / Dustin O'halloran / Elín Hall / Ex.Girls / Eydís Evensen / Faux Real / Fetish / Fókus / Fran Vasilic / Gaidaa / Gallus / Ghostly Kisses / Gkr / Greyskies / Gróa / Gugusar / Hatari / Hekla / Jelena Ciric / Jfdr / JJ Paulo / Jonathan Hultén / Kári / Karítas / Kónguló / Kristín Sesselja / Kneecap / Kusk & Óviti / Kvikindi / Lime Garden / Lón / Love'n'joy / Madmadmad / Markéta Irglova / Mick Strauss / Monikaze / Mugison / Myrkvi / Nanna / Neonme / Önnu Jónu Son / Sandrayati / Sigrún Stella / Skaar / Slowshift / Soffía / Sprints / Squid / Sunna Margrét / Superjava / Superserious / Tappi Tíkarrass / The Goa Express / The Haunted Youth / Tilbury / Trentemøller / Una Torfa / Warmland / Whispering Sons / Yard Act