The Ride EP by Brodanse
Brodanse drops The Ride EP featuring Cari Golden this September on Danse Club Records.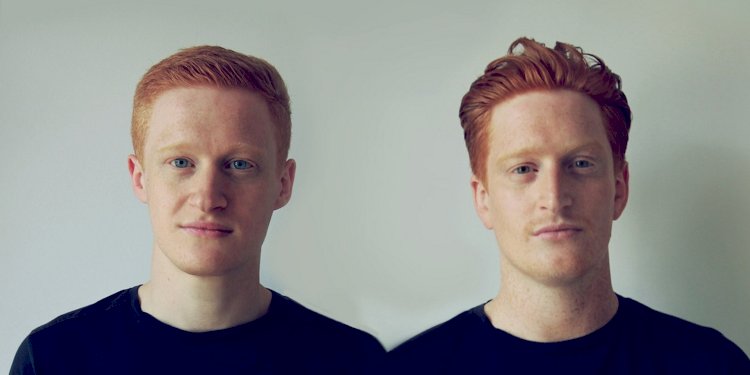 Photo by Thomas Knights
Following on from Drew Hill's 'Talk To You' which saw major support from the likes of James Zabiela, Gorgon City and Pete Tong in securing his 'Essential New Tune', Danse Club Records gets into it's fifteenth release with none other than the head honchos themselves; Brodanse. Musically the multi-talented duo have drawn inspiration from the likes of Mr G, DBX & Abe Duque which they skilfully showcase in delivering three jacking cuts with an additional Club Dub version on wax.
Returning to Danse Club for the third time to collaborate with Scott & Austen is the celebrated LA-based vocalist Cari Golden who over her impressive career has stacked up releases on labels such as Crosstown Rebels, Mobilee and 8Bit to name a few.
'Nobody Walks' bubbles into being over swollen bass and driving percussion, Cari's silky vocal stylishly leads proceedings while effortlessly blending with the soft jazzy piano chords to dish up a catchy cut with understated groove. Cari reveals the meaning behind the lyrics and explains "there are lots of reasons nobody walks in L.A. L.A.ziness. Stilettos. Uber. It's just who we are. One place, then another... nothing in between. Nobody walks in LA because you don't need to be, you just need to be seen."
'In The House' uses a recurring snippet of Golden saying "in the house" over rippling drums, harsh stabs and mechanic modulations to knock out a deep and grooving house record cultivated for the dance floor.
For the final track 'Reactivate' the brothers employ rolling bass and reverberating tones alongside slamming hi hats and weighty kicks, the commanding beat gives it that energetic edge while the recurring female vocal ties it all together to deliver a deep hypnotic rhythm.
Brodanse - The Ride EP
Release date 19th September 2014
Label Danse Club Records
Tracklist
1. Nobody Walks
2. In The House
3. Reactivate
A1. Nobody Walks (Original Mix)
A2. Nobody Walks (Club Dub) (Vinyl Only)
B1. In The House (Original Mix)
B2. Reactivate (Original Mix)